Over the last 2 years the University Wine Festival has made University and Sugar Creek libraries our beneficiaries of choice. Your donation goes specifically towards program funding, enabling our libraries to better meet the needs of our growing community. We plan for this event to be an annual fundraiser that will support our librarys' needs for years to come.
Help us support the community with your attendance at the University City Wine Festival every April!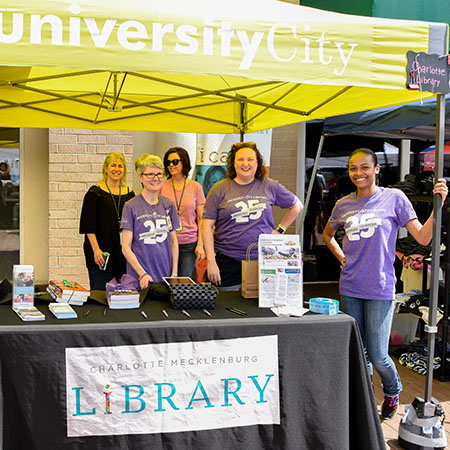 The majority of our volunteers are provided through our beneficiaries. We welcome the general public to volunteer; however, the spaces are very limited. If you are interested, please contact NEED CONTACT INFORMATION. 
If you are a current volunteer and have questions, check out our volunteer roles and F.A.Q.s page here.
We look forward to working with you as we give back to the University City community at our next festival on April 13th!
Saturday, April 13th
Shoppes at University Place
8708 JW Clay Blvd, Charlotte, NC 28262
Parking is free. Access is available for Uber, Lyft and taxis.
Early Entry: 1 pm   |   Tickets: $40
General Admission: 2 pm   | Tickets $35
Proceeds benefit the University City and Sugar Creek Libraries
The University City Wine Festival would never happen without the support our sponsors bring to the table.